Fine Art Photography
Landscape Photography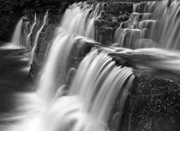 This portfolio of photographs takes us on a voyage of discovery into the realms of beauty and abstraction.
The photographic image, as a metaphor, is an ever present force that shapes this body of work and adds multiple layers of meaning.
Documentary Photography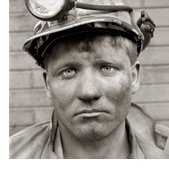 A black and white photo essay that explores the terminal decline of the South Wales Mining Industry.
Major, political influences were to reshape the life of a generation of people. It was the end of an era and their way of life was to change forever.
Creativity
The act of making and viewing photographs provides us with new ways of perceiving the world about us. The photograph is nebulous and mesmeric and has a quality that is deeper and more profound than just the object it appears to be.
Art searches for a deeper truth beyond surface reality and illusion, taking us on a symbolic journey into new life experiences. It is a mirror-portal that takes us on a journey into our own Psyche. Photography and Art tap into the other worldly and the mysterious in life and evoke dreams, memories and contemplative reflections on life, as we know it. Art can deeply enrich our lives and bring ephemeral moments of private meaning into being. Art is a confluence of chance, observation and memory that shapes our process of self-individuation through change and renewal, learning and understanding.