Artist's Photography Gallery
Fine Art Landscape Photography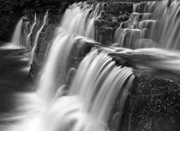 Landscape Photography allows us to engage with the mystery of the world and our own sense of being. It takes us on a voyage of discovery into the realms of beauty and abstraction, where Nature's innate beauty becomes a metaphor that enriches our meaning of life.
Documentary Photography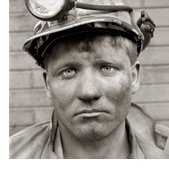 A documentary photo essay that explores the terminal decline of the South Wales Mining Industry, where major political influences were to reshape the life of a generation of people. It was the end of an era and their way of life was to change forever.
Fine Art Photography

The act of making and viewing photographs provides us with new ways of perceiving the world about us. The photograph is nebulous and mesmeric and has a quality that is deeper and more profound than just the object it appears to be. Art searches for a deeper truth beyond surface reality and illusion, taking us on a symbolic journey into new life experiences. It is a mirror-portal that takes us on a journey into our own Psyche. Art is a confluence of chance, observation and memory that shapes our process of self-individuation through change and renewal, learning and understanding. Photography and Art tap into the other worldly and the mysterious in life and evoke dreams, memories and contemplative reflections on life, as we know it. Art can deeply enrich our lives and bring ephemeral moments of private meaning into being. Art is all things to all people.
Journey of Shadows: the book of landscape photographs is an existential narrative based around self mythology, that explores the stories we create in life. Such stories that we tell ourselves, help us reach new understandings and lead to a creatively fulfilling and meaningful life. Click arrows to enlarge images.